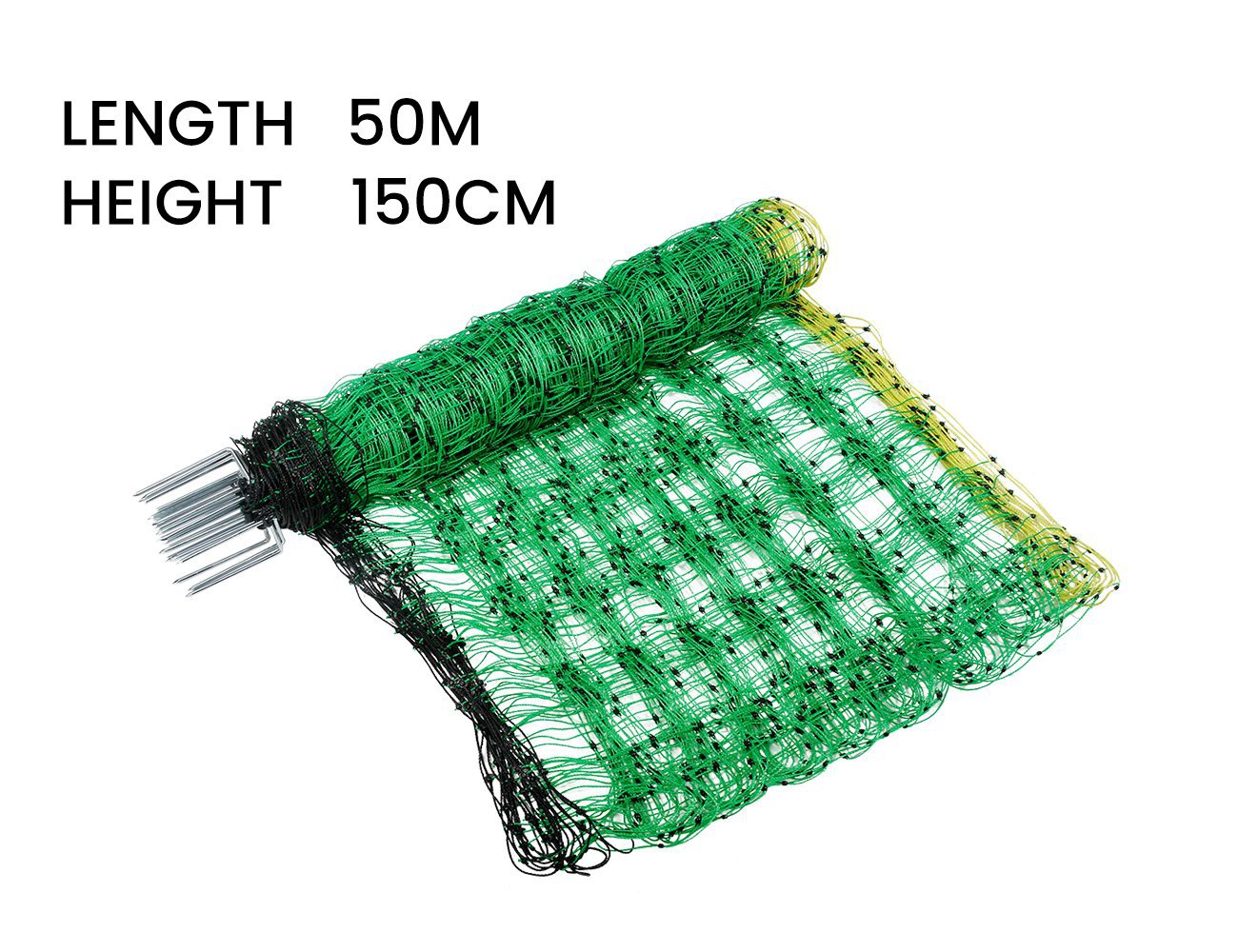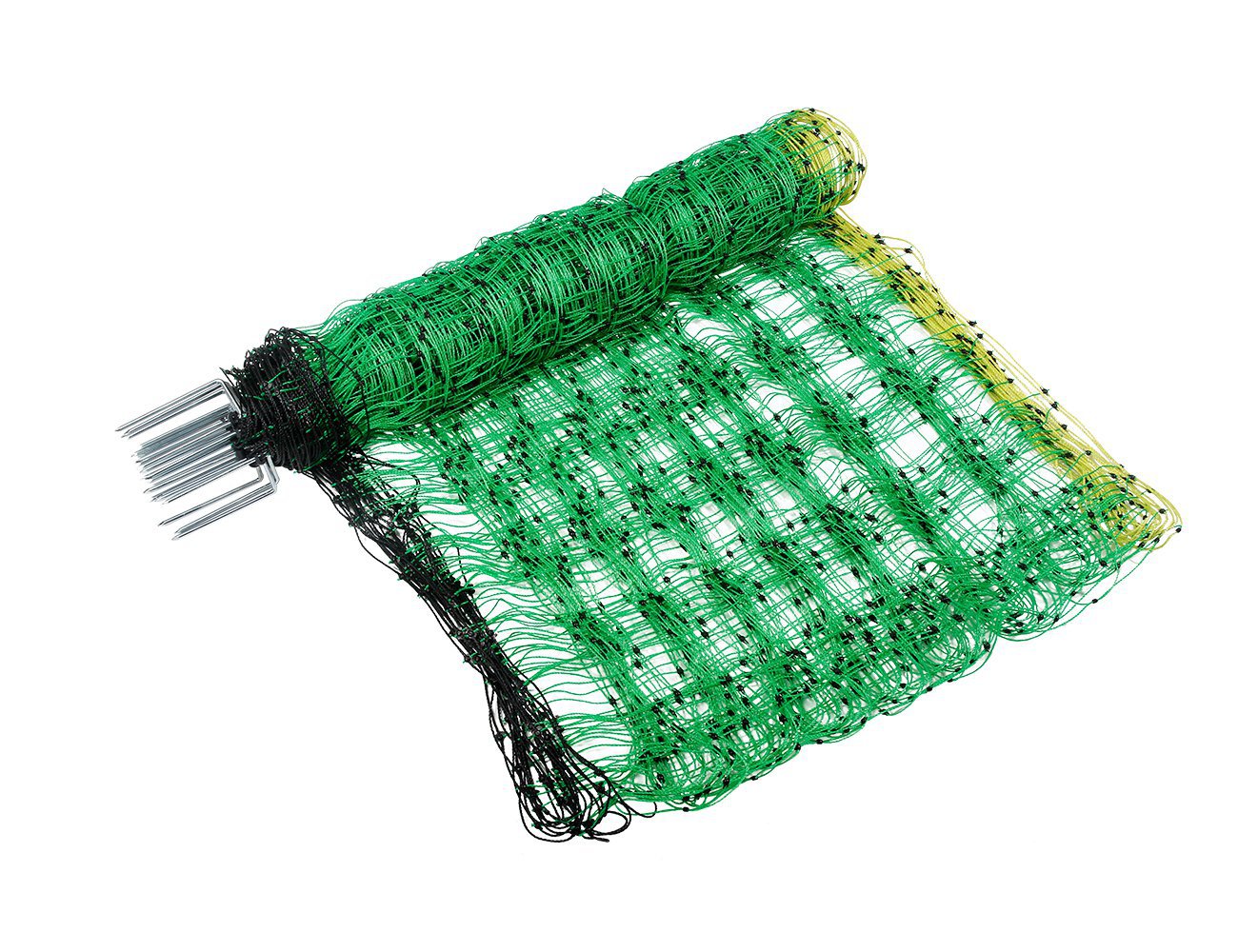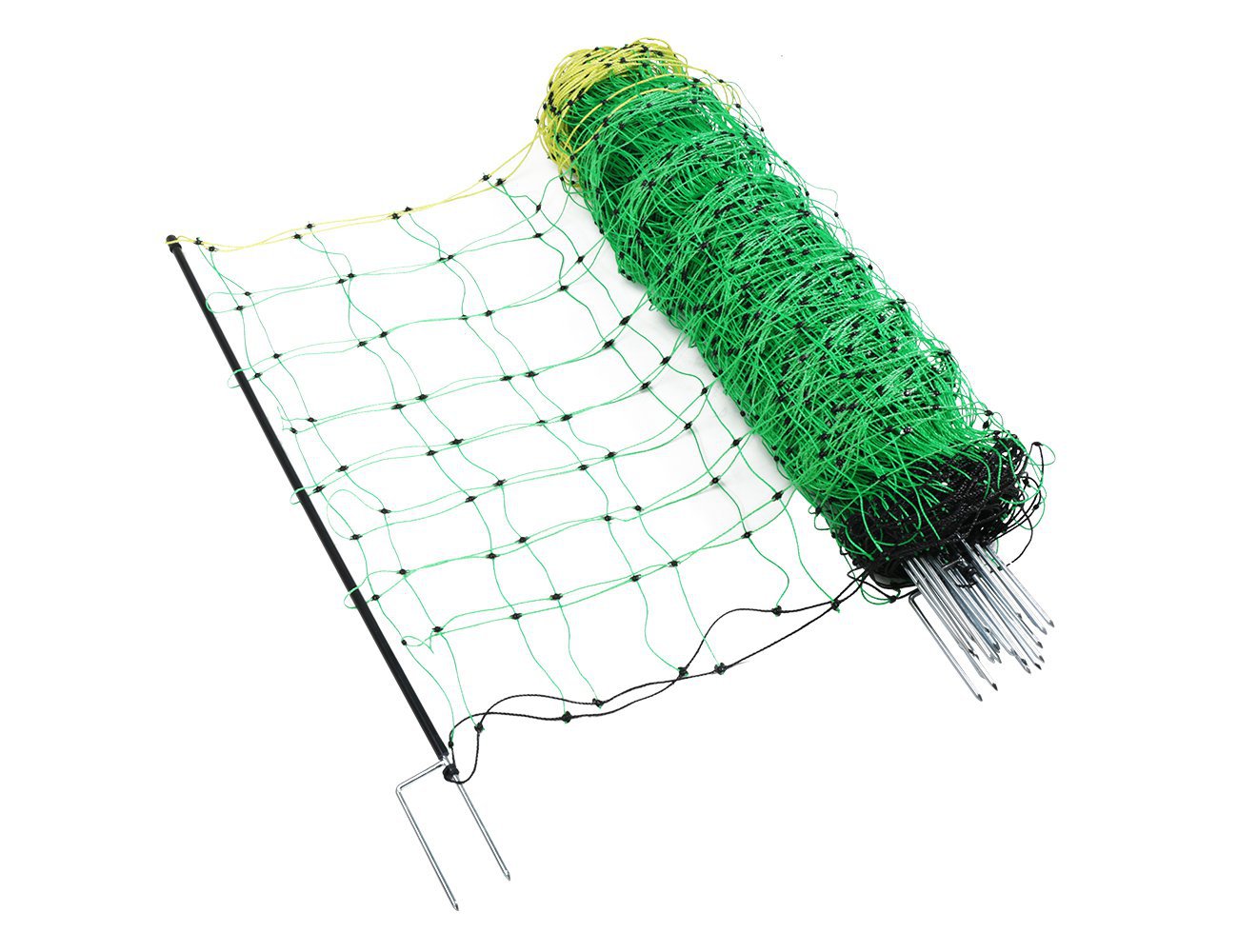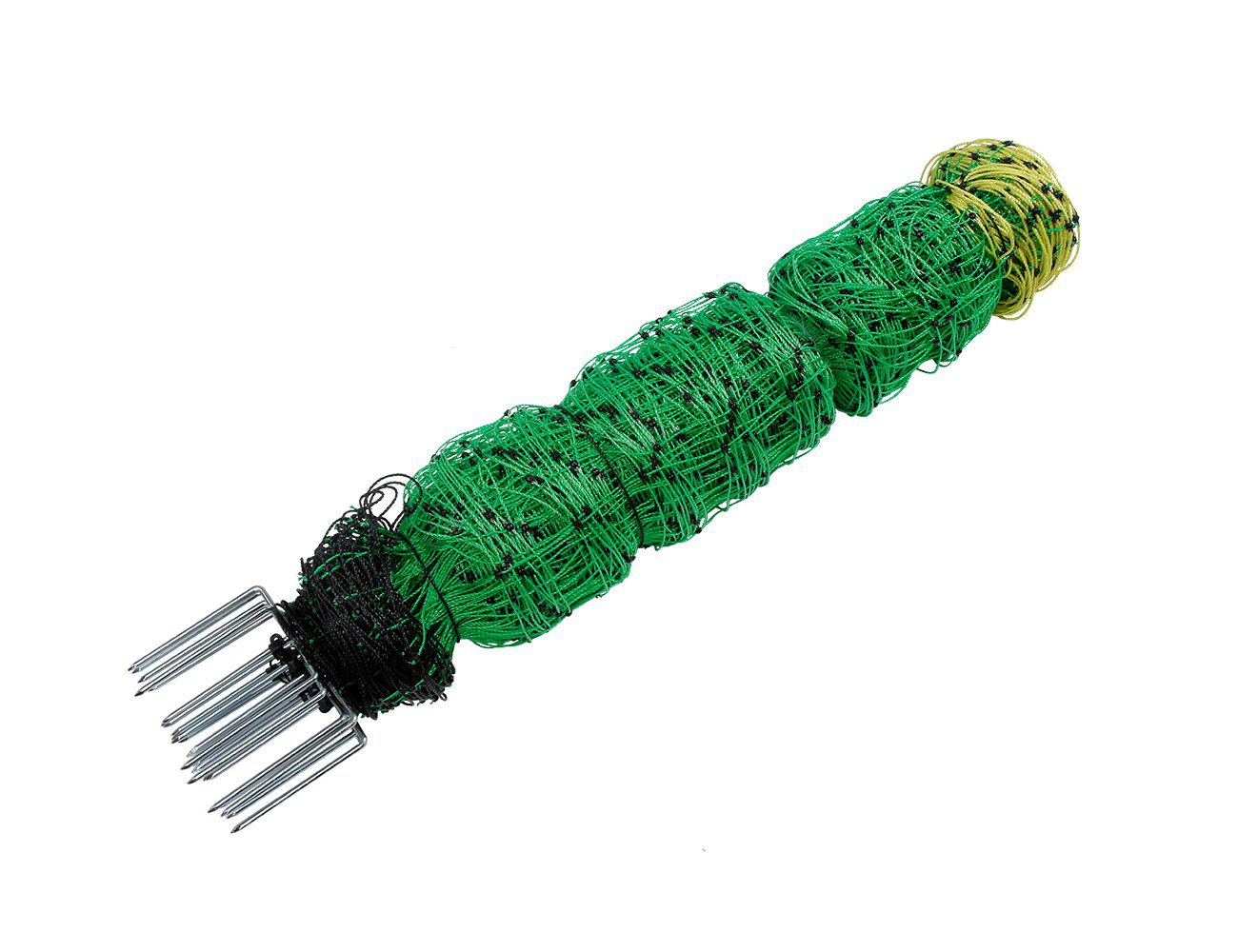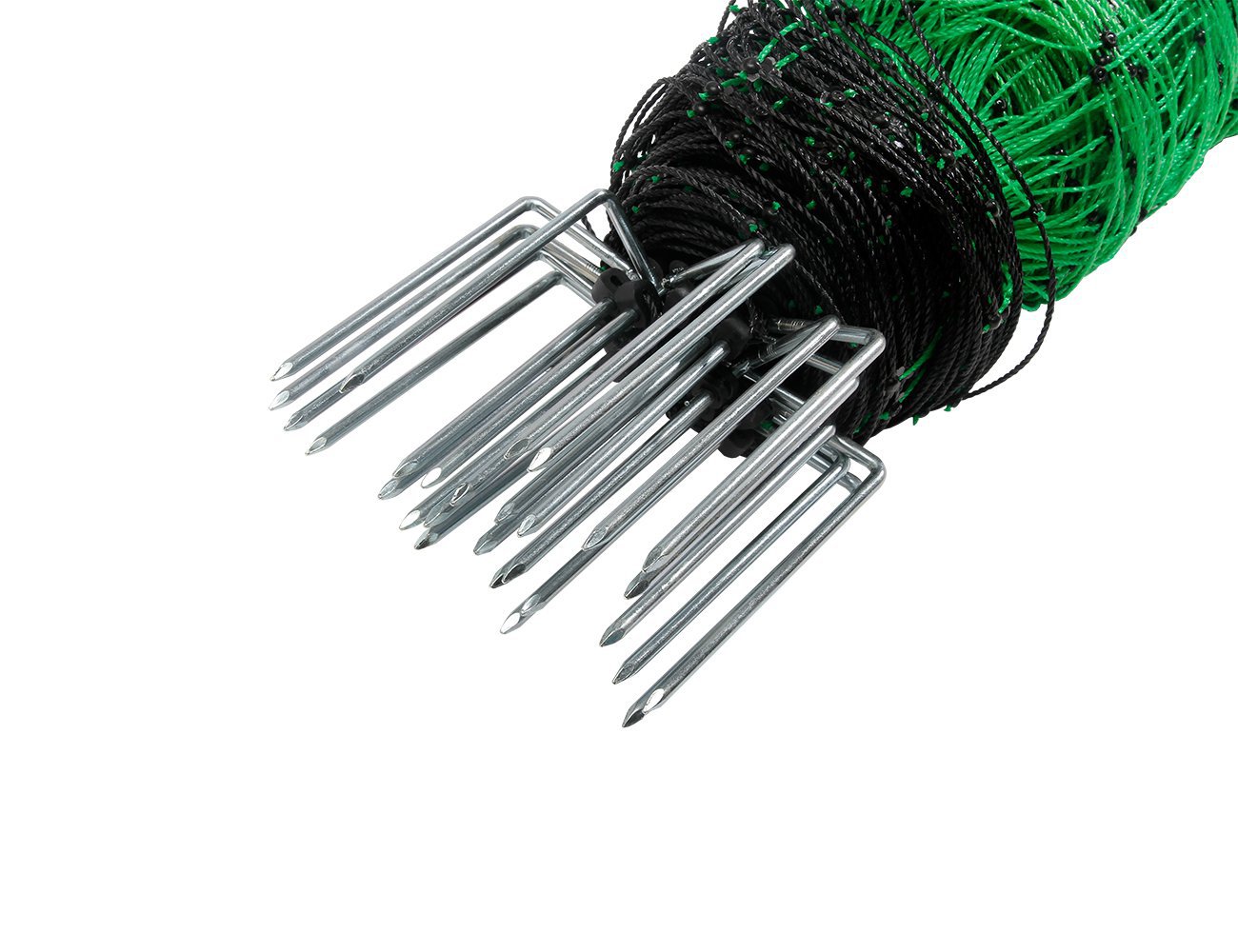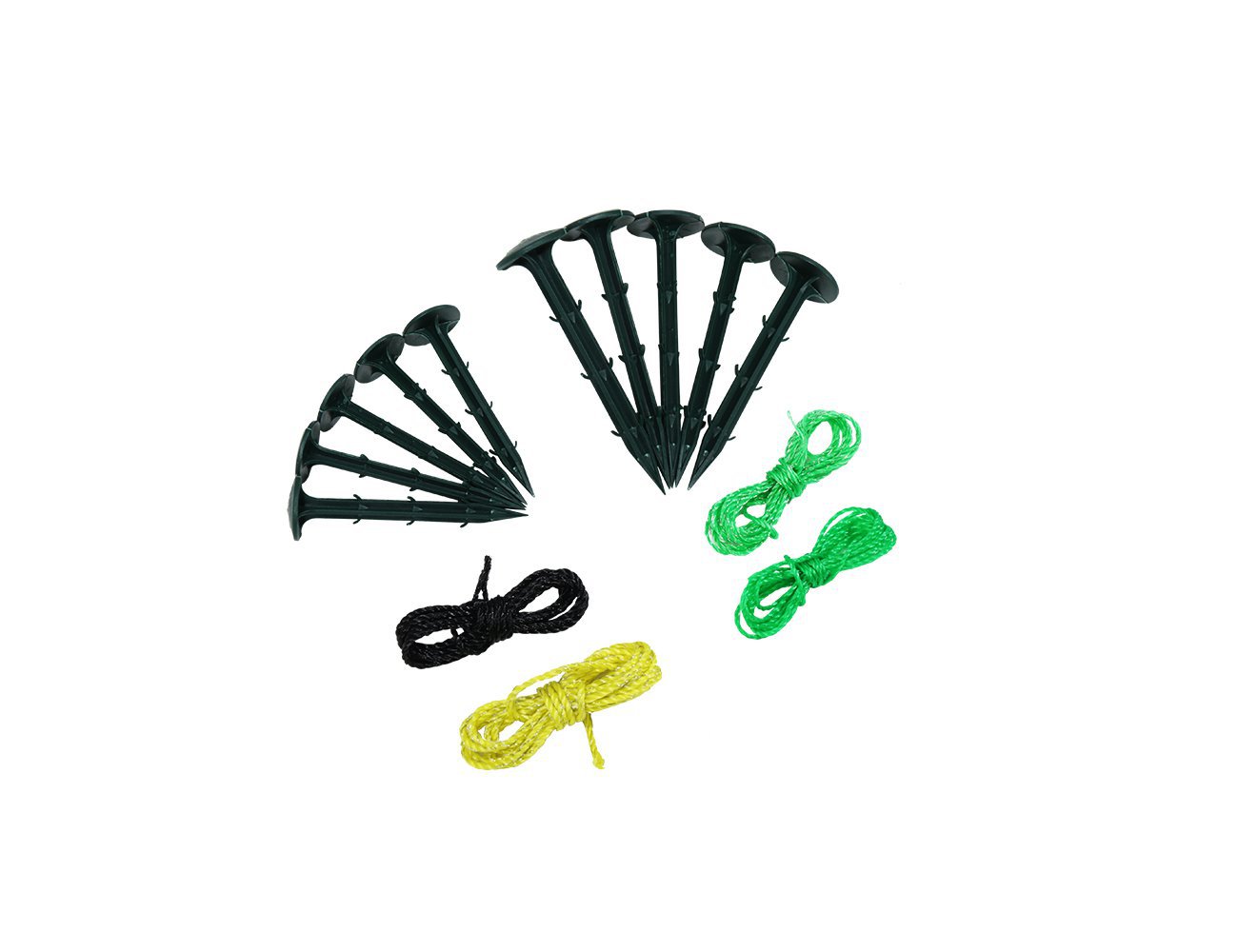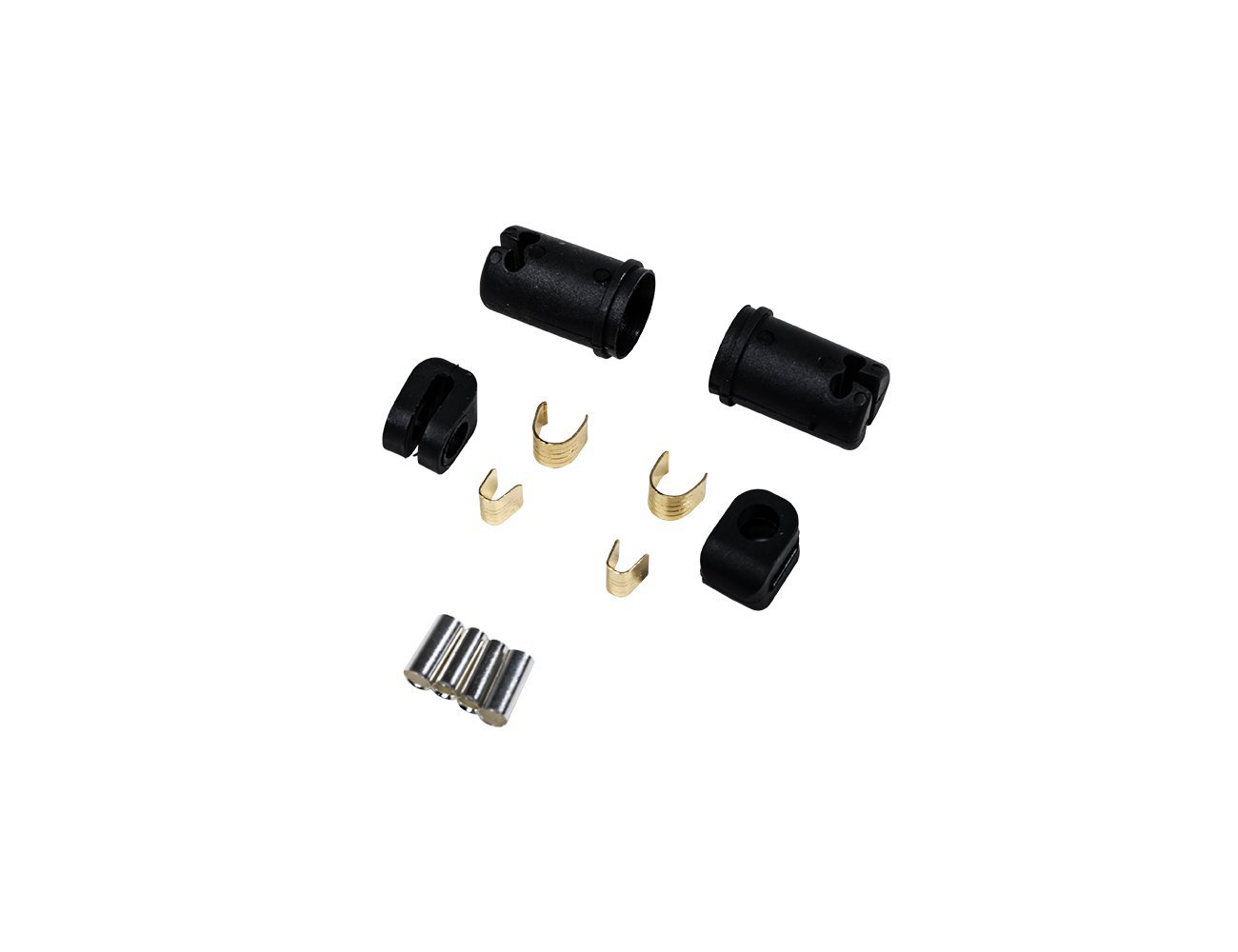 Electric Fence Netting - 50m x 150cm
Product Details >
Instantly create a secure and powered barrier for securing your live stock.
The powered netted fence comes in a 50cm roll with 150cm high netting made of 13 horizontal polywires and 14 vertical posts, which are easy to place in the ground. To extend the size of your fence add another roll of fencing.
The visible fencing is great for grazing or herding dear, goats, pigs or larger farmyard animals. Easily set up with the Solar Powered Electric Fence Energiser so you can create an enclosed space anywhere on your property.
Features:

Power netting acts as a barrier for larger farmyard animals
50m fence with 150cm high netting
Ideal for creating square or circular enclosed spaces
Visible fencing for grazing or herding live stock
Easy to setup
Add extra fence to extend size
Power with Solar Powered Electric Fence Energiser
Specifications:

Netting Height: 150cm
Netting Length: 50m
Vertical Wire Spacing: 15cm
Horizontal Wires: 13
Top Wire: 1x Polywire with 6x SS Strands (3 SS + 3 Brass in Yellow)
Middle Wires: 10x Polywires - 3x 0.20mm SS Strands
Buttm Wire: 2x Polywire in Black
Post Height (Tube + Spike): 150cm + 15cm (165cm)
Post Material: PVC + Glass Fiber
Number of Posts: 14
Ground Spikes: Double
Connection Clip: Stainless Steel (both ends)
Repair Kit: Wires and insulators
Package Dimensions: 16 x 17 x 170cm
Gross Weight: 9kg
Package Contents:

1x Electric Fence Netting - 50m x 150cm
Shipping Cost >
$7.99 - Auckland Region
$10.99 - North Island Targeted Overnight Delivery
$12.99 - South Island 2-3 days.
Extra charge for rural delivery (extra 2-3 days)
Rural delivery costs $3.60 extra to your total shipping fee.
Warranty >

At Crazysales.co.nz, we want to offer you the best shopping experience possible. We're here to help you in any way possible!

This item come with CrazySales standard 12 Month Return to Base Warranty.

CrazySales will replace your product if it is found to be "dead on arrival" (DOA) at our cost.

If you change your mind after the payment is confirmed, we will issue a store credit (less any shipping and handling fees) and the item can be returned to us at your cost. Items must be returned in "as new" condition with all packaging and accessories (including manuals).

If your item is faulty, please contact us within the warrant period and we will assess your claim on a case-by-case basis and offer a replacement, full refund or store credit.

Claims on items outside the warranty will be considered on a case by case basis.

For further information, visit our

Returns Policy

page